Sponsors
Platinum Sponsor
ROSCOSMOS (Russia)

Roscosmos is the State Corporation that was established in August, 2015, to oversee and implement a comprehensive reform of the Russian space industry. State Space Corporation Roscosmos ensures the implementation of the Russian government's space program and its legal regulation. Roscosmos is also placing orders for the development, manufacture, and supply of space equipment and space infrastructure objects. The State Corporation is also responsible for international space cooperation and tasked with setting the stage for the future use of results of space activities in Russia's social and economic development
For more information please visit: en.roscosmos.ru
---
Gold Sponsor
DigitalGlobe (USA)

DigitalGlobe is the world's leading provider of high-resolution Earth imagery, data and analysis.
With the most sophisticated commercial satellite constellation in orbit, DigitalGlobe creates the world's smartest images – giving customers the confidence to make the decisions that matter most. Customers everywhere rely on DG's best-in-class technology, global coverage and 17-year, time-lapse image library to provide accurate, mission-critical information about our changing planet. By helping customers solve their most difficult challenges, DigitalGlobe has become the trusted partner of dozens of industries worldwide – from environmental monitoring and mapmaking to defense and public safety.
DigitalGlobe owns and operates the most agile and sophisticated constellation of high-resolution commercial earth imaging satellites. Together, WorldView-1, GeoEye-1, WorldView-2, WorldView-3 and WorldView-4 are capable of collecting well over one billion square kilometers of quality imagery per year and offer intraday revisits around the globe.
For more information please visit: digitalglobe.com
---
Silver Sponsors
Phase One Industrial (Israel)

Phase One Industrial is a world-leading provider of medium format cameras and imaging solutions for aerial and industrial applications.
Phase One 100 MP medium format Aerial Cameras combine high resolution (11,608 pixels), wide ISO range (100 to 6,400) and fast capture speed. The iXU-RS aerial camera series takes it to the next level and features a breakthrough central lens shutter design that enhances exposure speed to 1/2500s, and presents a record-breaking capture rate of 500,000 exposures, offering exceptional accuracy, image quality and coverage that rival large format cameras.

With a product line of aerial cameras, an impressive array of Rodenstock and Schneider-Kreuznach fast sync lenses, powerful controller complete with software, compatible with leading flight management systems and GPS receivers, Phase One offers solutions that streamline the entire capture and processing workflow and meet the exact needs of aerial imaging.

Phase One products and solutions are easily integrated into existing or new setups and offer maximum connectivity with systems for a wide range of applications, such as: 3D Cities, Lidar integration, UAV Solutions for Surveying and Inspection, 4 Band multi spectral solution for Agriculture, Forestry and Environmental Monitoring & Research, and more.
For more information please visit: industrial.phaseone.com
---
SI Imaging Services (Korea)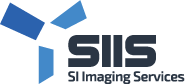 SI Imaging Services (SIIS) is the exclusive worldwide marketing and sales representative of KOMPSAT series : KOMPSAT-2, KOMPSAT-3, KOMPSAT-3A, and KOMPSAT-5. SIIS contributes Remote Sensing and Earth Observation industries / societies by providing very high resolution optical and SAR images through over 80 sales partners worldwide.
Customers from industries as well as government and international agencies are using KOMPSAT imagery for their missions and researches and achieve good results in several remote sensing applications such as mapping, agriculture, disaster management, and so on. SIIS started its business as a satellite image and service provider and extended its business to KOMPSAT operation. SIIS can provide better service to customers by more active participation in daily KOMPSAT operation.
For more information please visit: www.si-imaging.com
---
We cordially invite companies who are interested in becoming sponsors and advertisers of the conference.
This conference event will provide an excellent opportunity to present your company to the professional and authoritative participants who will be attending, as well as to effectively place advertising and informational materials.
---
Review | News | About | Organizers | Sponsors | Media Partners | Comments | Statistics | History