Country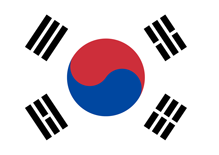 South Korea, officially the Republic of Korea (ROK), is a country in East Asia, constituting the southern part of the Korean Peninsula. This mountainous peninsula is flanked by the Yellow Sea to the west, and the Sea of Japan to the east. Its southern tip lies on the Korea Strait and the East China Sea.
Republic of Korea consists of 9 provinces, the capital – Seoul and 6 metropolis towns: Pusan, Taegu, Incheon, Kwangju, Daejeon and Ulsan. Strategically situated on the Han River, Seoul's history stretches back over two thousand years, when it was founded in 18 BCE by the people of Baekje, one of the Three Kingdoms of Korea. The city was later designated the capital of Korea under the Joseon dynasty. Today, Seoul is considered a leading and rising global city, resulting from a South Korean economic boom called the Miracle on the Han River, which transformed it to the world's 4th largest metropolitan economy.
Nowadays South Korea is a country with a fairly developed economy, becoming a new interesting tourist destination, and attracting thousands of visitors from all over the world from year to year. The country is famous for its protected environmental zones that are suitable for eco-tourists; ancient Buddhist buildings, interesting for lovers of cultural and educational tourism; the sandy beaches of Jeju Island, which attract fans of beach holidays, diving and surfing.
Official language: Korean
Currency: the Korean Won (KRW)
Time zone: GMT +9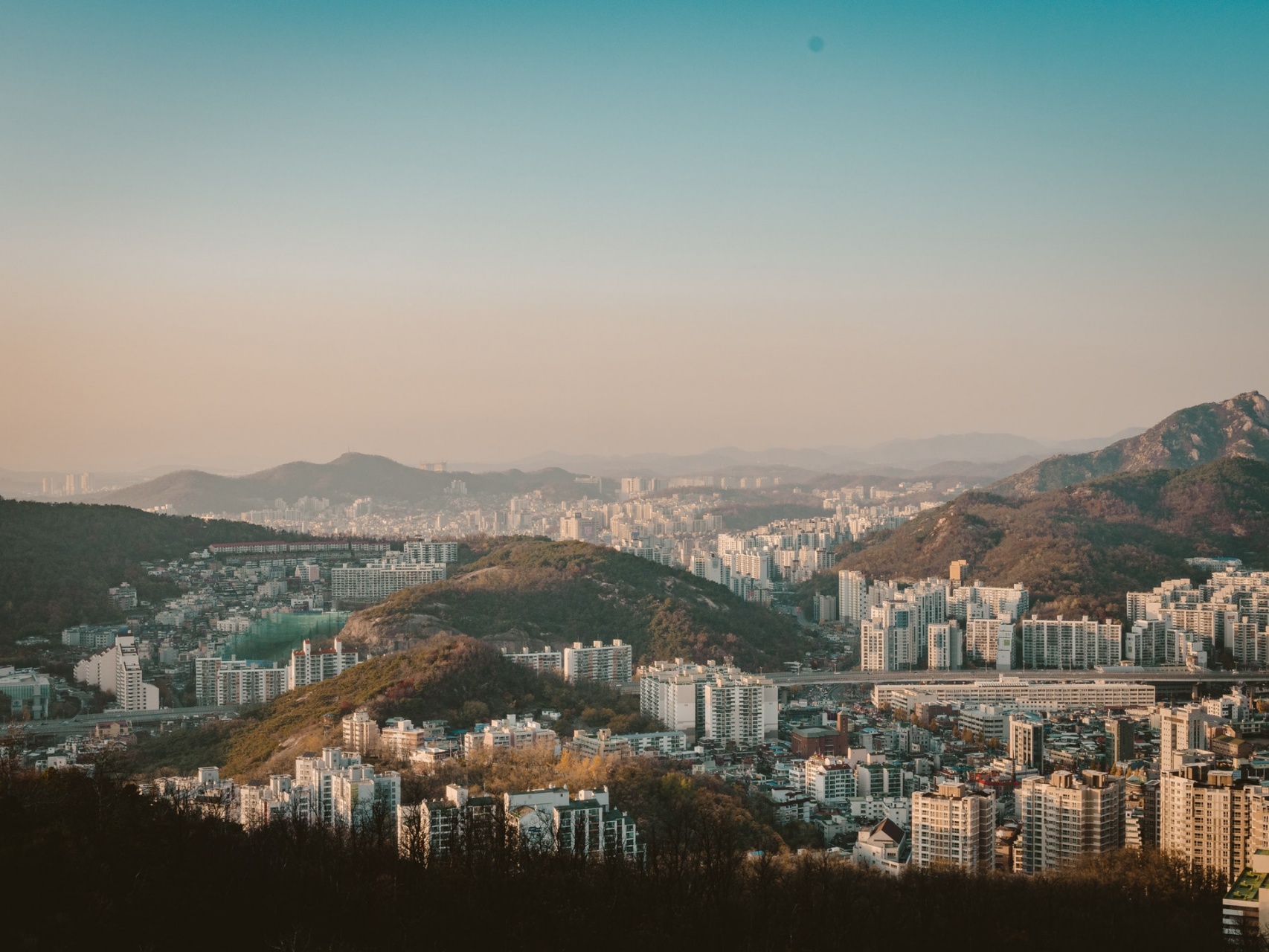 Climate: South Korea tends to have a humid continental climate and a humid subtropical climate, and is affected by the East Asian monsoon. The hottest month of the year is August and the coldest one is January. Annual rainfall varies from 1370 to 2000 mm, on the east coast - up to 1500 mm. The rainy season falls on the summer months (June - September). In the fall, Pacific typhoons can occur in coastal areas. The most suitable season for visiting the country is the period from June to October.
Population: 51,5 million
Government: Presidential republic
Telephone code: +82
Visa: please check if you need to obtain a visa to visit Korea at the official web site of the Korean embassy at your country.
Electricity
In Korea, a voltage of 220V with a frequency of 60Hz prevails almost everywhere in electrical networks. However, in some places the voltage may be 110V, which is additionally reported by special announcements – pay attention!
Tips
Tips in Korea are not accepted. In the tourist hotels 10% of your bill's value will be charged for services, 3-10% in large restaurants.
Opening hours of government offices and shops
From March to October, government agencies ore open from 9:00 to 18:00 from Monday to Friday. On Saturday - from 9:00 to 17:00. Banks are open from 9:30 to 16:30 from Monday to Friday, Saturday and Sunday - weekends.
Large stores are open all days of the week, including Sundays, from 10:00 to 20:00, but small shops, as a rule, start work earlier and close later, working without days off.
Museums, temples, parks and architectural monuments are open for visitors from 9:00 to 19:00.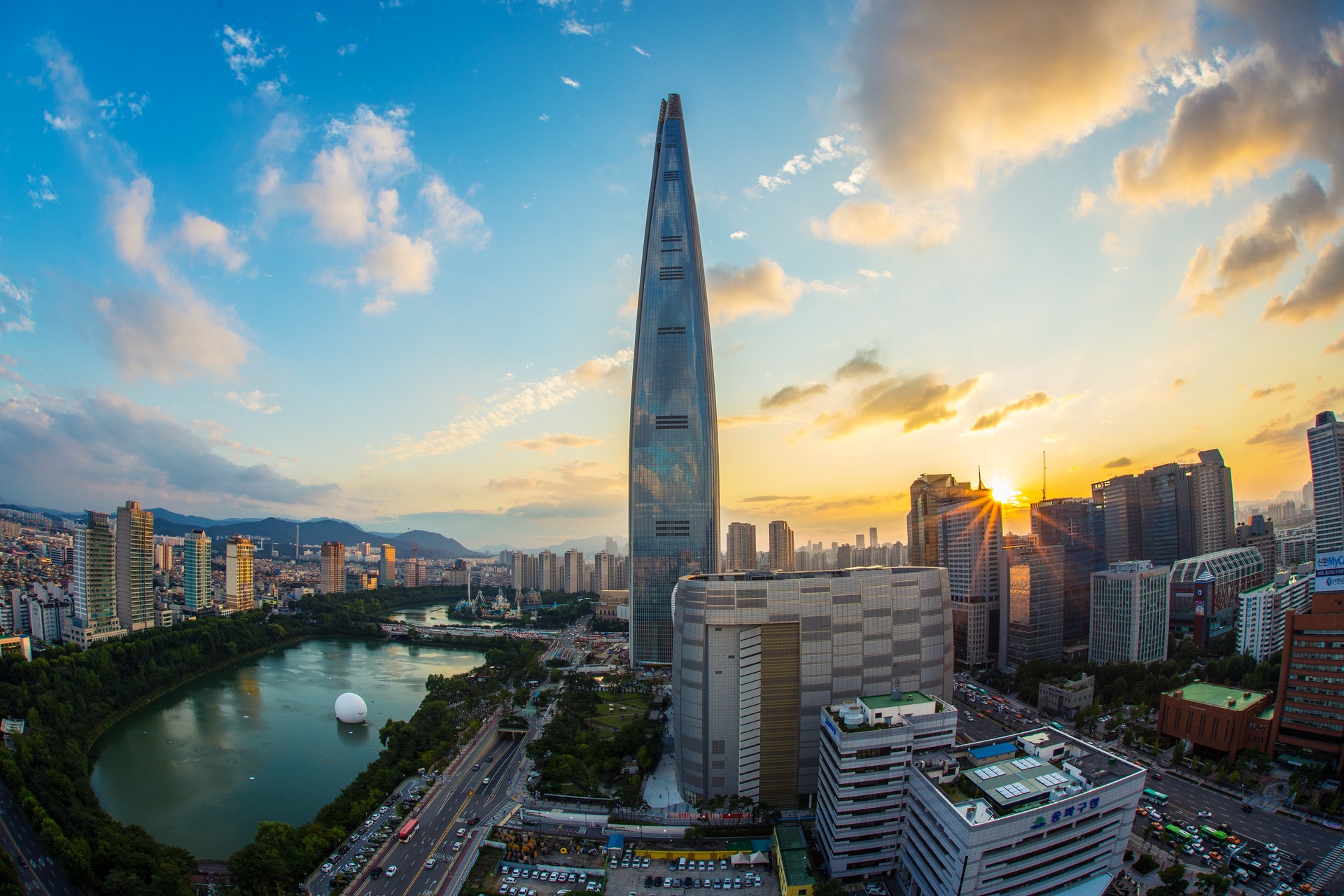 Transport
The Republic of Korea is a country with one of the most developed transport infrastructures not only in Asia, but also in the world. Transport works as a well-established mechanism, everything is clean, comfortable and perfectly safe to use.
Trains
Passenger trains operated by the Korean National Railway are a very fast, reliable and very inexpensive variant of transport. There are three types of trains: super express "Sae-Mail", fast train "Mugunkhva", passenger train "Tkhonil".
Underground
Metro is the most efficient and convenient form of transport for foreigners in the city,. The names of the stations, ticket offices and designations of transitions are duplicated in English.
City buses
Regular city buses are a common type of transportation in Seoul. Buses run frequently, reliable and inexpensive. The network of bus routes covers the entire city. The way of organizing a bus service in each city has its own characteristics, but almost everywhere there are regular buses and express buses. All bus routes have numbers and explanations are written in Korean, in English and in Chinese on them. You can pay for your journey with coins, notes or a special bus card, which you can buy at the bus stop.
Taxi
Almost all taxi drivers in Seoul accept transport and bank cards, many speak English. Seoul taxis stand out in a stream of cars with a bright orange color. For the landing and the first kilometers there is a fee of 1800-2200 KRW, then about 600 KRW per km. At night, rates increase by 20%. Enhanced comfort is offered to passengers in a Deluxe taxi (black with a yellow stripe), where prices are twice higher, but stable at any time of the day.
Emergency tel. numbers:
Police – 112
Ambulance – 119
Ambulance for foreigners - (02) 790–7561
Fire department – 119
Tourist information – 1330
Customs and Passport Control
The import and export of national Korean (KRW) or any other foreign cash currency, as well as checks, including travel, debt and securities in an amount equivalent to 10,000 USD. Foreign currency may be exported within the limits declared upon entry into the country.
Duty-free import of the following goods:
- no more than 400 cigarettes or 100 cigars or 250 gr. tobacco;
- up to 1 liter of alcoholic beverages;
- up to 55 ml. perfume;
- gifts and souvenirs with a total value of up to 300 000KRW.
Security
South Korea is one of the safest Asian countries for tourism, but we should not forget about elementary safety rules. Tourists are advised to leave cash and valuables in the safe of hotels, to monitor their personal belongings in crowded and tourist places.
Among some local traditions, tourists should remember the following:
• locals do not like to be photographed too much: you must first ask permission before taking pictures;
• when entering the Korean temple and house, you need to take off your shoes, and you should have socks on your feet.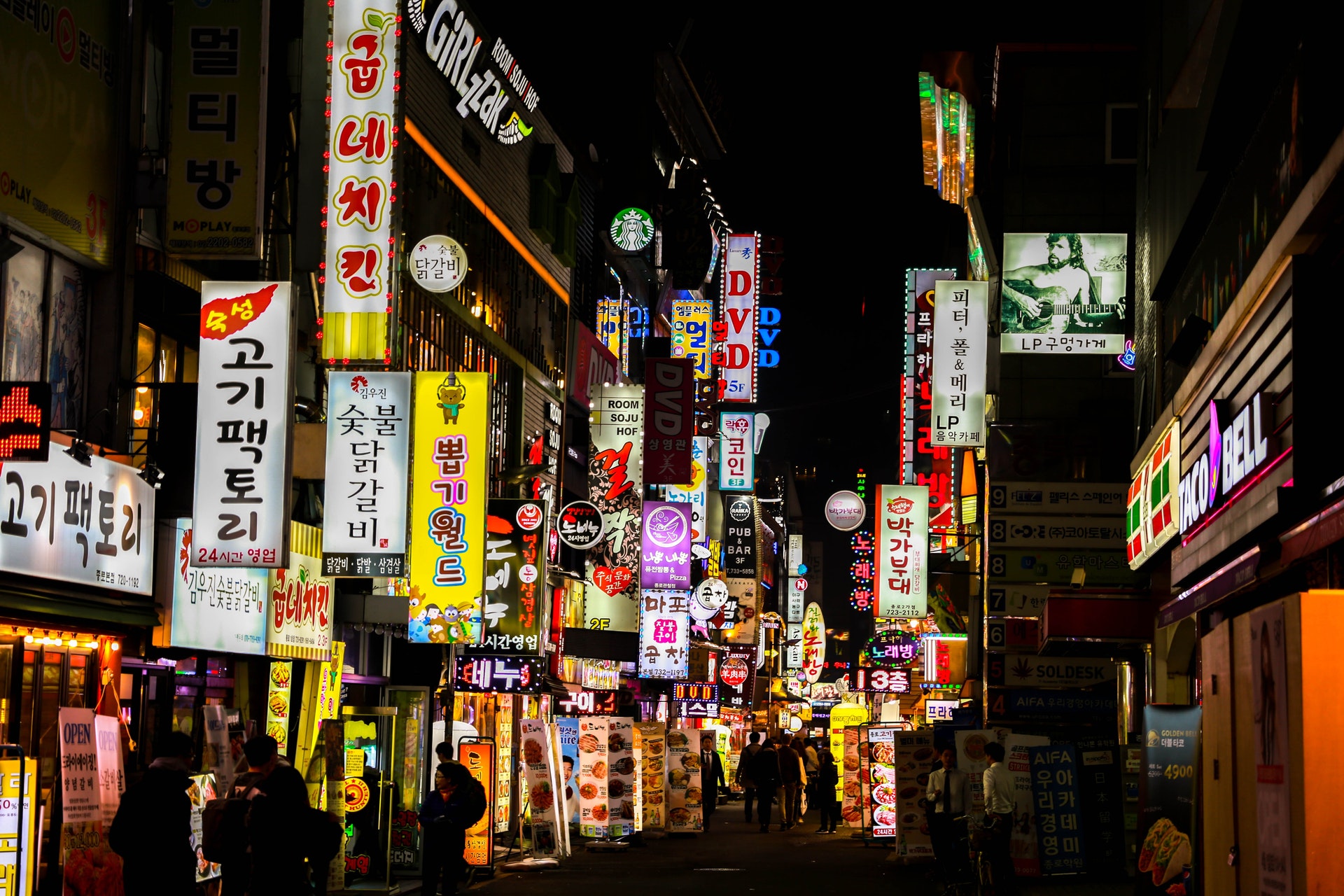 Cuisine
Korean cuisine, which is very reminiscent of Chinese and Japanese, is diverse; it contains dishes of meat, fish, seafood, eggs, rice, soybeans and vegetables.
Korean food is very spicy - most of the dishes contain red pepper, garlic and onions. The acuteness of dishes seasoned with pepper has developed historically: the country has a hot and humid climate that does not contribute to the preservation of food. Starting with ritual bowls of rice and soup, the main meal is built around numerous shared side dishes selected to complement each other. The number of side dishes may vary from two to a dozen or more but everyday meals will include at least a few. All dishes are served at once to share, rather than in courses.
Rice forms the backbone of almost every meal, although is sometimes replaced with noodles. Because Korea is a peninsula, seafood is also very popular. Kimchi, Korea's famous spicy cabbage, which has over a hundred varieties using different vegetables, is a constant of every meal. Other popular spices and sauces include: sesame and sesame oil, chilli pepper paste (kochujang), soybean paste (daenjang), garlic, ginger and chilli pepper flakes. Korean food tends to be intensely flavoured, spicy and pungent.
Desserts and sweets are also present on the Korean table.
Koreans usually finish their meal with sweet rice "Sikh" or cinnamon and persimmon, herbal teas, and coffee. Alcoholic drinks in Korea are mainly represented by the results of rice processing - rice wine, rice beer, rice vodka.

Etiquette at the table
Traditional rules of behavior at the table, the order of serving dishes, methods and doses of alcohol consumption were formed several centuries ago. So, for example, Koreans eat not only chopsticks, but also spoons (for liquid dishes), which are a symbol of life (they say about the deceased that he "put down his spoon", about the number of eaters - how about spoons).
There are no personal plates on the Korean table. The entire surface of the table, in the center of which the main course of meat or fish rises, is lined with small bowls of salads and sauces. Participants eat at once from all plates. It is impolite to ask a neighbor to serve something on the table; you need to try to reach the desired dish yourself.
You cannot refuse to drink at Korean table (this can offend pouring and the host table); you cannot pour yourself (this is also considered an offence to the owner - he will not be able to express his respect for you), etc.
Tax free
There are duty free shops in Seoul (they are marked with tax free shopping signs). You can pay in currency there, and VAT of 10% of the purchase in the amount of 30,000 KWN can be returned at the airport. Note: in order to make purchases in such stores, you need to present your return ticket to sellers. In addition, some types of the selected and paid goods (alcohol, perfumery, cigarettes) are not handed over to the buyer, but carefully packed and shipped to the airport just at the time of the flight.
Products from ginseng is worth bringing from Korea, since the country is one of the world leaders in growing and processing this magic root. So, you can buy ginseng concentrate, tincture of ginseng root, ginseng tea, cosmetics based on it.
---