Conference news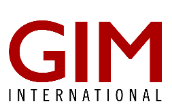 10.05.2017
GIM International has joined 17th International Scientific and Technical Conference "FROM IMAGERY TO DIGITAL REALITY: ERS & Photogrammetry" as media-partner.
GIM International is the independent and high-quality information online source for everything the global geomatics industry has to offer. GIM International was launched more than 25 years ago and since then has firmly established itself as the leading global magazine for geomatics.
GIM provides a wide variety of information about all the major topics in the business, such as mapping & surveying, geodesy, cartography, GIS, photogrammetry and remote sensing.
Apart from offering news and insights about the art of land surveying, GIM International strives to be the state-of-the-art geo database for every geospatial professional.
The magazine is published monthly and is available on a subscription basis.