Sponsors
Silver Sponsors
DigitalGlobe (USA)

DigitalGlobe is a leading provider of commercial high-resolution earth observation and advanced geospatial solutions that help decision makers better understand our changing planet in order to save lives, resources and time. Sourced from the world's leading constellation, our imagery solutions deliver unmatched coverage and capacity to meet our customers' most demanding mission requirements. Each day customers in defense and intelligence, public safety, civil agencies, map making and analysis, environmental monitoring, oil and gas exploration, infrastructure management, navigation technology, and providers of location-based services depend on DigitalGlobe data, information, technology and expertise to gain actionable insight.
SI Imaging Services (Korea)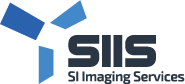 SI Imaging Services (SIIS) is the exclusive worldwide marketing and sales representative of KOMPSAT series : KOMPSAT-2, KOMPSAT-3, KOMPSAT-3A, and KOMPSAT-5. SIIS contributes Remote Sensing and Earth Observation industries / societies by providing very high resolution optical and SAR images through over 80 sales partners worldwide.
Customers from industries as well as government and international agencies are using KOMPSAT imagery for their missions and researches and achieve good results in several remote sensing applications such as mapping, agriculture, disaster management, and so on. SIIS started its business as a satellite image and service provider and extended its business to KOMPSAT operation. SIIS can provide better service to customers by more active participation in daily KOMPSAT operation.
National Company "Kazakhstan Gharysh Sapary" (Kazakhstan)
The company is established for the purpose of realization of the Governmental program Development of space activity in the Republic of Kazakhstan for 2005-2007 ratified by the Decree of the President of the Republic of Kazakhstan.
The basic directions of the Company's activity under the Decree are:
- participation in elaboration and realization of current, long-term interindustrial programs in the field of space activity of the Republic of Kazakhstan;
- implementation of space technologies directed onto solving social and economic problems of the Republic of Kazakhstan;
- carrying out development activities in creation of space systems and complexes.
---
About | Organizers | Sponsors | Media Partners | Comments | Statistics | History