Location
Sochi is the main resort city of Russia, located on the Black Sea coast.
Today Sochi is the largest resort city in Russia, an important transport hub and a major economic and cultural center of the Black Sea coast.
The borders of the city are, on the one hand, the Black Sea, on the other, the Psou River and the upper reaches of the Mzymta River, on the third, the Main and Dividing Ranges of the Western Caucasus and on the fourth, the interfluve of the Magri and Shepsi rivers (behind it is the territory of the Tuapse district and the city of Tuapse itself).
The resort of Sochi is not only a popular city with many hotels and sanatoriums. This is a city with beautiful nature: the sea and mountains, unique ridges and passes, winding canyons and enchanting waterfalls, ancient caves and mystical dolmens. Only here, thanks to the subtropical climate, you can see the northernmost tea plantations in the world, as well as magnolias, eucalyptus and palm trees growing naturally.
The city is surrounded by greenery and is equally beautiful at any time of the year!

UTC/GMT Offset: UTC/GMT + 3 hours
Monetary unit: ruble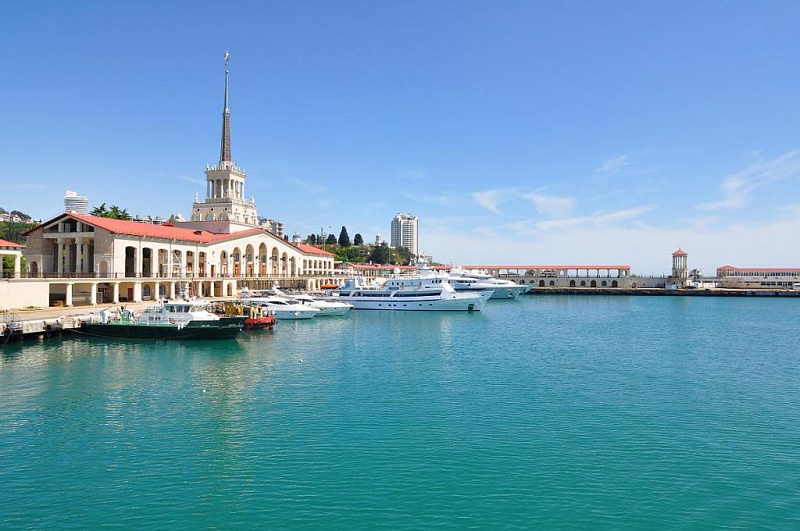 ---