Organizer
Racurs (Russia, Moscow)

Racurs company has 25 years long history of success on Russian and worldwide geoinformatics market. Since its foundation in 1993, Racurs has been developing innovative digital mapping software for the processing of aerial, space and terrestrial imagery.
Our flagship product PHOTOMOD was one of the first digital photogrammetric systems on the market designed to work on off-the-shelf PCs. PHOTOMOD is extensively used worldwide and is presently the most popular digital photogrammetric system in Russia. Initially a single-product company, Racurs' market involvement has expanded to include software development, provision of remote-sensing data and production of photogrammetric services.
An international dealer network helps us to market, sell and support our products in 80 countries.
---
Co-organizer
Yannis Yanniris (Greece)
Official PHOTOMOD distributor in Greece and Cyprus Universities and certified trainer of PHOTOMOD.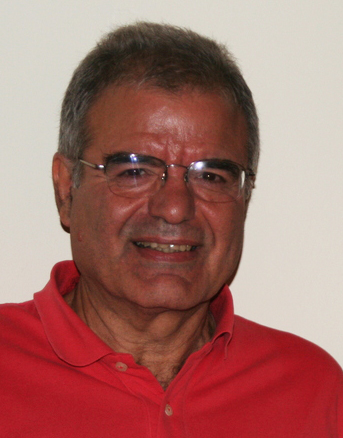 Graduated from the National Technical University of Athens (NTUA) from the School of Rural and Surveying Engineering in 1972, Mr. Yanniris since 1972 is a member of the Technical Chamber of Greece and certified Rural and Surveying Engineer. MSc in Engineering from the University of New Brunswick, Fredericton, Canada in 1974 with specialization in Photogrammetry (thesis in epipolar correlation). Member of the ASP (American Society of Photogrammetry) for some years after.
In Greece he worked as a surveyor and Photogrammetrist in the ministry of Agriculture and the Public Power Corporation. Teacher at the Technical school of surveyors for some years. Officially certified for Surveying (includes Photogrammetry), and Road Design for the Public Sector.
Photogrammetry specialist for many years. Implemented in many big and small projects of Surveying, Photogrammetry, Photointerpretation, GIS, road design, Cadastral and IT.
As also is a member (and elected once in the steering committee) of the Hellenic Association of Rural and Surveying Engineers (HARSE) that publishes the ATM magazine, member (and elected once in the steering committee) of the Greek Society of Photogrammetry (its not active anymore).
Yannis Yanniris is a head of the publishing team of the ATM magazine of HARSE.
---
News | About | Organizers | Sponsors | Media Partners | Comments | Statistics | History