Conference news

07.05.2015
MundoGEO has joined us as the media-partner of the conference.
---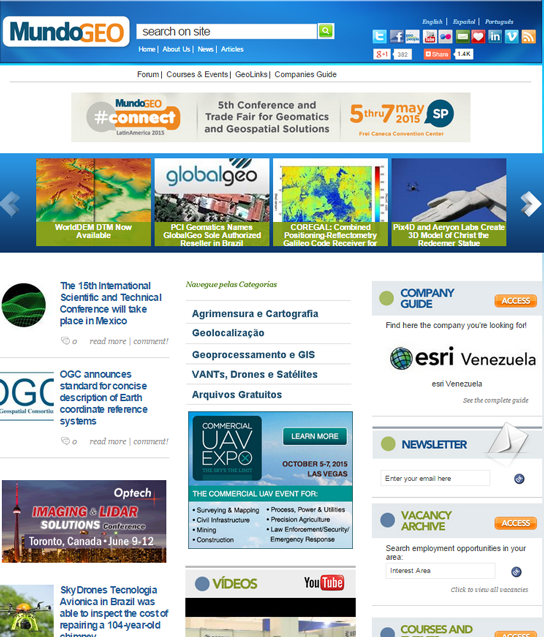 MundoGEO, founded in 1998, is the leading media company in Latin America in the geospatial industry.
MundoGEO has various channels such as: magazines, content website, online courses, webinars and organizes annually the largest and most important conference and trade fair in the continent in the industry, MundoGEO#Connect LatinAmerica.
MundoGEO aims to update and connect professionals that work in the field of Geomatics and Geospatial Solutions, linked to the government, private sector, universities, institutions and related associations.